Canadian Immigration Lawyer
Steven Tress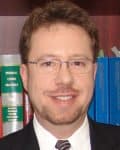 With over 30 years as a Canadian immigration lawyer in Toronto successfully representing those facing immigration proceedings and filing immigration applications, I represent clients who are:
Families of Canadians who desire to immigrate to Canada to be reunited with their relatives;
Those who want to come to Canada for the purpose of working or upgrading their education;
Skilled Immigrants, Managerial Personnel and Professionals;
Business people who wish to immigrate to Canada;
Employees and Employers who need assistance with corporate immigration transfers to Canada;
Those already in Canada who want to change or regularize their immigration status;
Those in Canada facing immigration admissibility or deportation proceedings.
Whether you are currently in or outside of Canada, it is essential to have an experienced and knowledgeable Immigration Lawyer when dealing with Canadian authorities. In order to obtain successful results, I keep up to date with the latest developments in Canadian immigration laws, rules, policies and procedures for processing various immigration applications, as well as the current court decisions in order to effectively represent you at the Immigration and Refugee Board of Canada or the Federal Court of Canada.
As a knowledgeable and experienced Canadian Immigration Lawyer, I can prepare and submit a professional application that puts forward your most positive qualities to Canadian officials, thoroughly prepare you for the Canadian Visa Office or Canada Immigration interview, or represent you at an enforcement proceeding in Canada.
Steven Tress
4 client reviews
5 out of 5 stars