Criminal Defence Lawyer
Steven Tress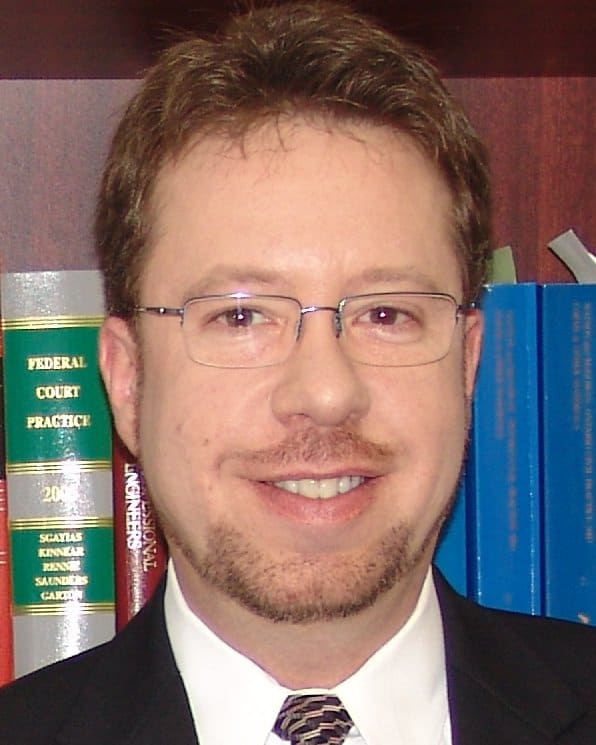 With over 30 years as a Criminal Defence Lawyer successfully defending people against criminal charges. As an experienced and knowledgeable criminal lawyer, I can assist you with various types of criminal charges. With my experience in trials, bail hearings and appeals, I can effectively represent you throughout the Greater Toronto Area.
Strategies for a Successful Criminal Defence
Many people perceive lawyers as pushy and aggressive. Criminal lawyers on television are often portrayed as using deception or 'legal tricks' in court and with prosecutors in order to win a case. This characterization, however, cannot be further from the truth. In reality, a successful legal strategy when defending criminal charges requires four main factors:
1. Experience in Court and a Thorough Knowledge of the Legal Issues
Successful legal representation requires not only a familiarity with the particular legal issues, but the experience to be able to recognize those issues as they arise in court and deal with them on the spot. A strategic legal defence continually evolves during the course of a criminal case and an experienced criminal lawyer can implement measures to address developments as they occur.
2. An Understanding of the Facts and Evidence in a Particular Case
Knowledge of the legal issues can only be effectively used if the lawyer has a thorough understanding of all the facts in the case against the client. Accomplishing this involves virtually memorizing the evidence and understanding how it relates to the charges. This preparation is necessary in order to effectively cross-examine witnesses, find inconsistencies in the evidence and advance the position of the defence.
3. The Ability to Eloquently Argue the Law as it Applies to the Facts of the Case
The law and the facts are separate components of a criminal case, but are also interdependent. A successful legal defence involves tying together the legal issues with the factual elements in a clear and eloquent manner. The argument that wins is one that is knowledgeable and persuasive.
4. Persistence (not aggression) in Arguing the Defence to the Prosecutor, Judge and Jury
Being persistent when defending against criminal charges means arguing the defence position at every reasonable opportunity. This does not mean being a bully. This will only serve to alienate the prosecutor, the judge and the jury. A successful defence is one that is argued with an understanding of the legal issues, a thorough knowledge of the facts, an eloquence in presentation and persistence in defending the client. As an experienced Criminal Lawyer, I have the knowledge and experience to successfully defend your case throughout the criminal court proceedings.
I represent clients in five courthouses where criminal cases are heard in the Ontario Court of Justice (Old City Hall, College Park, Scarborough Court and two in North York), as well as The Superior Court of Justice. I also represent clients that have been charged in these courts:
Toronto
Mississauga and Brampton
Newmarket
Ajax
Whitby
Oshawa
Burlington
Oakville
Hamilton
Milton
Steven Tress
2 client reviews
5 out of 5 stars
I would recommend Steven Tress to anyone who is facing serious criminal charges. I was charged with a serious criminal offence that could have affected my citizenship application and permanent resident status in Canada. I hired Steven right after I got charged and he was able to resolve my case very quickly. The charge was dropped and I was free to pursue my Canadian citizenship. 5 stars
I highly recommend Steven Tress as a Criminal Lawyer. I was charged with two criminal code offences. Steven always went to court for me and was always able to return my call promptly if he was not in the office. With Steven representing me, I was able to have my case resolved without acquiring a criminal record. 5 stars