Indictable and Summary Offences
There are two types of criminal offences: summary conviction offences and indictable offences. Each has its own procedural phases and an experienced Criminal Lawyer can employ different strategies applicable to each phase. Most offences are dual procedure, or hybrid. This means that the Crown Attorney can elect to prosecute either by way of summary conviction or by indictment.
Summary Conviction Offences
These offences generally carry a sentence up to a maximum six months imprisonment, with some exceptions. There are two procedural phases: pre-trial and trial.
The pre-trial phase consists of three procedural steps: 1) Obtaining complete disclosure of all the evidence from the Crown Attorney; 2) a Crown Pre-Trial meeting; and 3) a Judicial Pre-Trial.
When facing charges, initial disclosure provided during the first or second court appearance is, in most cases, incomplete. We carefully review all disclosure and make a second or third request for additional materials which appear to be missing from, and ought to be present in, the disclosure package. These additional materials almost always turn out to be helpful to the client's case. Once complete disclosure has been obtained, We review the materials with you before proceeding to the next step.
A Crown Pre-Trial is a meeting between the Crown Attorney and the Defence Lawyer. This is a good opportunity for us to fully canvass all the issues and identify any weaknesses in the Crown's case. In some cases, the Crown would then consider reducing or withdrawing the charges.
A Judicial Pre-Trial is a meeting conducted before a Judge with both the Crown Attorney and the Defence Lawyer present. We take this opportunity to again argue any weaknesses in the Crown's case and encourage the Judge to confront the Crown for the purpose of reviewing whether the charges should be reduced or withdrawn. As well, the Crown may indicate a sentencing position on an early guilty plea and this would also be discussed with the Judge. Once the issues have been narrowed down, and if a trial is to proceed, then there is a discussion of how many witnesses are expected to be called and how long the trial is likely to be.
Once the pre-trial phase is completed, and if the matter hasn't yet been resolved, we then discuss trial strategies with you and obtain instructions, as your trial counsel.
Indictable Offences
These are the more serious offences, which can carry a maximum sentence from two years to life imprisonment. Most indictable offences provide the opportunity to elect to have a preliminary hearing before a Judge in the Ontario Court of Justice, which is conducted after the pre-trial phase and before the trial phase. Similar to a trial, the Crown calls its witnesses and we would take the opportunity to cross-examine each witness presented. There is no plea of guilty or not guilty, and there is no finding of guilty or not guilty. Instead, the Judge must decide whether there is sufficient evidence to hold a trial in the Superior Court of Justice.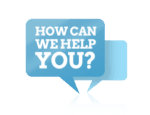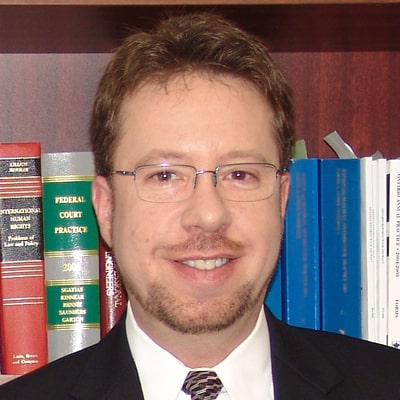 In furtherance of your defence, this is a good opportunity for us to test the Crown's evidence and expose the weaknesses in the Crown's case. If the Judge decides that there is insufficient evidence to hold a trial, then the charges are dismissed and the client is free to go. If a trial is to proceed, then the evidence given by the witnesses during their examination and cross-examination at the preliminary hearing may be used against them at trial.
To effectively represent you in a criminal case, we seize any opportunity to successfully dispose of the charges throughout all phases of the case.
Contact Us Today For a Consultation
What Our Clients Say
Farhan Ahmed
1691699286
★★★★★
I am immensely pleased with the outstanding assistance provided by Steven Tress, Criminal and Immigration Lawyer, and his proficient team in resolving my work permit issue. Their seamless and exemplary services showcased their deep expertise in immigration matters. From the moment I engaged their services, their professionalism and dedication were evident, guiding me through each step with clarity and precision. Thanks to their diligent efforts, my work permit concerns were resolved beyond my expectations. I wholeheartedly endorse Steven Tress and his team to anyone seeking top-notch immigration legal support.
shumyla mughal
1691073273
★★★★★
All I know about Steven is he an honest and kind gentleman with plenty of knowledge. On top of that he is highly professional and he would always there for his client just a text away. Bless you
Wade Alexander
1658325535
★★★★★
I had the pleasure of receiving legal advice from Mr. Tress. He is straight forward, knowledgeable in his practice area, and personable. Thank you very much for your help!
SUHAIB MUSTAFA
1647803892
★★★★★
Steven is the most AMAZING lawyer I have ever met! He has solid foundations of the law and will definitely guide you to the best solution there is to your situation. His fees are affordable as you are hiring the best lawyer there is so it's very worth it. He gives his clients the time of day and ensures you know that he is there for you. If you need an expert, then he is the one to go to and you won't regret it.
A JAM
1638880370
★★★★★
Steven provided excellent legal advice, demonstrating professionalism and personal attention to all the details of my case. I truly admire his composure, work ethic and most of all his professionalism and being a real subject matter expert.
Alejandra Talbot
1618945016
★★★★★
I luckily found Steve on Google. Nothing beats experience... very professional, direct (no BS) and attentive to details. My case was a total mess and somehow he and his assistant Alice made sense of it and came with a simple and strong case that worked in my favor. Very responsive, I usually had an answer within the next minutes or hours, and understanding of my financial situation, I actually think the time they have put in my case was probably worth more then what I have been charged. Thank you.
Akhil Akku
1618513977
★★★★★
Steven is a highly professional lawyer who you can trust with. I had many problems with my work permit and he helped me a lot. Thanks Steven. Gonna consult you with my PR papers
Alex
1618287487
★★★★★
Steven Tress is an excellent lawyer. Steven helped me out of this darkest time of my life, got my legal status back. Steven Tress has my strongest recommendation.
Вадим Иванов
1607043982
★★★★★
Excellent service, excellent approach to customers, I recommend it to everyone who finds themselves in a difficult situation, is absolutely satisfied with the result of the work done, my best feedback is good day to everyone!⭐️⭐️⭐️⭐️⭐️
Dean San Jose
1603197760
★★★★★
My wife and I definitely made the right decision when we chose Steven to represent us. Very professional, direct, precise and detailed. His team made an otherwise complicated and stressful immigration process seem simple. Thank you Steven and Alice.
Benzita Kumar
1585955579
★★★★★
Steven tress is one of the best criminal lawyer who helped me to get my sister and her family to Canada.Thank you Tress for helping me
Service Areas
Media Coverage: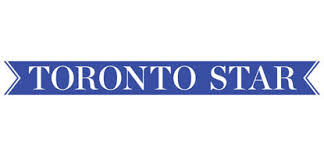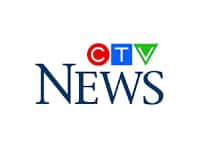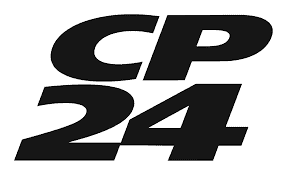 Associations: